Designer Children's Boutique has been offering today's hottest styles at reasonable prices for nearly five years. We are an Internet-based clothing retailer that understands the value of offering our customers the best for less. Our online store means that our overhead costs are low. In turn, we are able to pass the savings along to you. We are able to spend more time finding the best fashions from the world's top designers, and offering unbeatable customer service, and spend less time worrying about overhead costs. Because we are a smaller company than major retail chains, we have the freedom to select only the best cutting edge and current fashions. We don't carry anything that is out of date or of lower quality. We believe that every child deserves the best!
Our unique line of apparel and accessories come from designers worldwide. We insist that our designers and tailors use only the finest eco-friendly materials that provide safety for children with a clear-conscience. Our small staff ensures that you will be treated with the utmost respect and care any time you contact customer service. To us, every customer counts!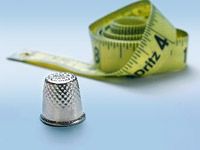 Everything we sell is covered by a 100% money back satisfaction guarantee. If for any reason you are unsatisfied with your purchase, just return your purchase within 7 days for a full refund. We even pay for shipping! Shop with confidence. Our sight is SSL secured, guaranteeing you a safe, convenient way to shop. Your credit card information is safe and secure. And, we NEVER share personal information with any third party vendors.
What does this all mean? You can count on Designer Children's Boutique for a safe hassle-free shopping experience.every time!